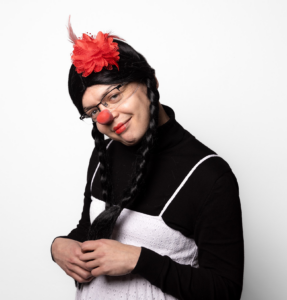 Nikolay Medvedev was born in 1986. He studied at the Krasnodar Rimsky-Korsakov Music College, the Krasnodar State University of Culture and Arts, the Gnessin Russian Academy of Music (under the guidance of Alexei Skavronsky and Tatiana Zelikman) and undertook a postgraduate study at the Academy (class of Tatiana Zelikman).
He has taken lessons from Vladimir Tropp, Nikolai Petrov, Dmitry Bashkirov, Emanuel Krasovsky, Alexander Mndoyants, Jerome Rose, Vladimir Viardo, José Ribera and William Noll. He has been a grant-recipient of the Russian Culture Foundation, the Glazunov Foundation, the New Namesfoundation and the Russian Performing Arts foundation. In 2010 he received the most prestigious in Russia Triumph youth prize. Since 2015 he has taught at the Gnessin Russian Academy of Music (solo piano and chamber music faculties).
Prize-winner at several competitions, including the International Mily Balakirev Russian Piano Competition in Krasnodar (First prize), the International Pancho Vladigerov Piano Competition in Shumen (Third prize), the International Piano Competition in Campillos (Second prize), the International Vladimir Horowitz Young Pianists' Competition (Second prize and Special Salle Cortot Prize), the All-Russian Benditsky Open Piano Competition (Grand Prix), the International Piano Competition in Memory of Vera Lotar-Shevchenko (First prize), the All-Russian Music Competition in Moscow (First prize), XV International Tchaikovsky competition (semi-final).
Nikolay appears in cities throughout Russia, Europe and the USA and he performs concerts at the Moscow State Tchaikovsky Conservatoire, the Tchaikovsky Concert Hall, the Moscow House of Music, the Bolshoi Theatre, the Gnessin Russian Academy of Music, the Concert Hall of the Mariinsky Theatre, the St Petersburg State Philharmonic and various other venues in Russia and abroad, such as: Paris, Vienna, Berlin, Copenhagen, Bergen, Cologne, Düsseldorf, Belgrade, Capetown, Johannesburg, Pretoria, Naples (Florida), Shenzchen etc. He has taken part in the international festival A Week of Rostropovich in Moscow and the International Piano Festival in Saint-Petersburg.
Nikolay has appeared with the conductors Sergei Skripka, Murad Annamamedov, Vladimir Ponkin, Vladimir Ziva, Timur Mynbaev, Yevgeny Bushkov, Alexei Bogorad, Alexei Utkin, Nikolai Dyadyura and William Noll. As an accompanist he collaborates with soloists of the Bolshoi Theatre, Royal Opera House, Zurich Opernhaus, Bayerische Oper, Mariinsky Theatre, etc.
Since September 2022 Nikolay Medvedev lives in Berlin.